News
Regional ties among key directions in developing Russia-Azerbaijan relations, Putin says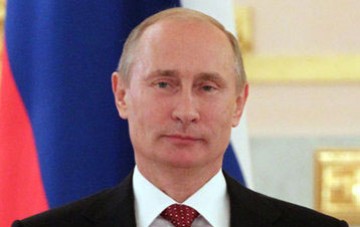 Interregional ties are one of key areas in developing traditional friendly and good-neighborly relations between Russia and Azerbaijan, and they spur new projects and initiatives, Russian President Vladimir Putin said in a greeting message addressed to the 5th Russian-Azerbaijani interregional forum titled 'Interregional cooperation: new opportunities for growth'.
The welcome message was read by the Russian Presidential Administration Head for Interregional and Cultural Relations with Foreign Countries, Vladimir Chernov.
"It is important that your respectable forum, which will turn 5 this year, is steadily increasing its authority and has for all these years remained a needed platform for constructive dialogue on the entire spectrum of interaction of the two countries' regions, and provides an excellent opportunity to open up significant potential of our cooperation in transport, energy and banking sectors, and in the areas of investment, agriculture, tourism and education," according to Putin's greeting message.
The Russian president expressed confidence that the forum participants and guests will enjoy great and productive work, and interesting and mutually beneficial discussions.
President Putin also wished them good luck and all the best.