Agenda
Ali Hasanov: Armenia is not internationally respected as a state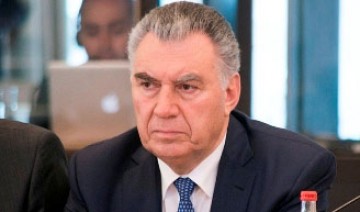 "The number of refugees and IDPs round the world reached 52 million over the past 0 years. Of 52 million, 33 million are internally displaced persons," Deputy Prime Minister, Chairman of the State Committee on Refugees and IDPs Ali Hasanov said.
According to him, 8 million people were killed over the past 50-60 years.
"Of course, this figure include victims fallen in the Nagorno-Karabakh conflict. There are some 80 countries with conflicts. Unfortunately, the number of these hotbeds is increasing. Comparing 2012 and 2013, the number of refugees and IDPs increased 6 million. We can cite Ukraine, Arabic countries as an example. These conflicts have not been solved. These conflicts including the Nagorno-Karabakh conflict can be solved only in one way. President Ilham Aliyev determined this.