News
In Jan-May Azerbaijan's non-oil sector growth reached 8.3% with overall GDP rise of 2.8%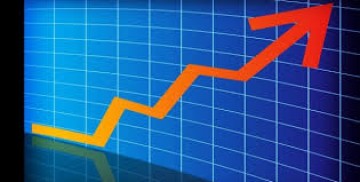 In Jan-May 2014 the non-oil sector of Azerbaijan kept the status of "engine" of the economy: growth in it exceeded overall economic growth 2.96-fold against 72.4% in 2013, 4.4 times in 2012 and 94 times in 2011.
The Azerbaijan State Committee for Statistics informs that as of 1 June 2014, non-oil GDP in Azerbaijan amounted to AZN 12.993 bn which is by 8.3% more than the Jan-May 2013 index. At that, the total volume of Azerbaijan's GDP for the reported period totaled AZN 23.444 bn with growth of 2.8%. In Jan-May the non-oil GDP was equal to 55.4% of total GDP.
Exchange rate by early June 2014 was AZN 0.7844 to the U.S. dollar, and at this rate non-oil GDP in the current year has reached $16.654 bn.