News
Former Romanian president to become member of Nizami Ganjavi International center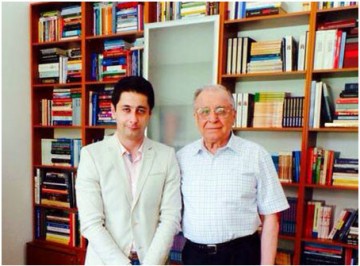 Ex-President of Romania Ion Iliescu will be a member of the Nizami Ganjavi International center.
The press service of the State Committee on Work with Diaspora told APA that they discussed this issue during a meeting with Mr Iliescu in Bucharest and reached a relevant agreement.
The sides praised the Global Forum of Open Societies held on the joint initiative of the Nizami Ganjavi International Center and Club of Madrid, as well as opening up opportunities for former heads of state and government to share their experiences.
A number of well-known politicians like Ehud Barak, Viktor Yushchenko, Mikheil Saakashvili, Oscar Ribas, El-Keib have gathered at the Nizami Ganjavi International center, which was founded in 2012. The center is the largest organization in the South Caucasus, CIS, and Asia in terms of the number of former presidents and ministers who are members of it.