News
YARAT Contemporary Art Space to hold running competition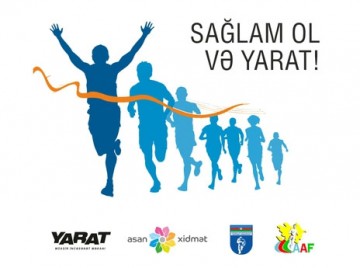 YARAT Contemporary Art Space will organize a running competition named "Be Healthy and YARAT". The run will take place on June 14 at 18:00 at TofigBahramov Republic stadium.
The concept behind this run is to promote healthy lifestyle among the youth of Azerbaijan.
The running distance is 1000 meters and there will be 3 age groups. 14 – 17, 18 – 20, 21 – and older, the winners of the competition will receive these symbolic awards: 1st place – 150 AZN, 2nd place –100 AZN, 3rd place – 50 AZN.